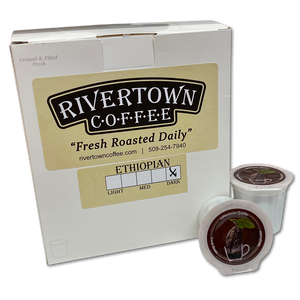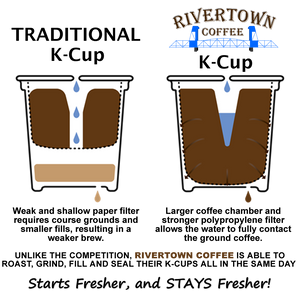 In an effort to maintain the highest quality in coffee roasting we would like to inform you that the current crop of Ethiopian beans did not meet our standards. The next crop of Ethiopian beans is scheduled to arrive at the warehouse in May, and will undergo a rigorous quality control process.
However, we have an excellent alternative bean from Kenya that meets our expectations for the dark and robust flavor you've come to enjoy from Ethiopia. We hope you enjoy trying this new roast from Kenya!
Thank you for your patience in this matter. We look forward to continuing to serve high quality coffee roasts for you to enjoy.
Sincerely,
Rivertown Coffee
- - - - 
Rivertown Coffee Uses iFillCup® single serve pods, which are the  choice of many Artisan Roasters looking for the best quality brew and value in pod  production. The airtight seal and deep fill capacity are just two reasons why these pods  offer richer brews and better flavor.